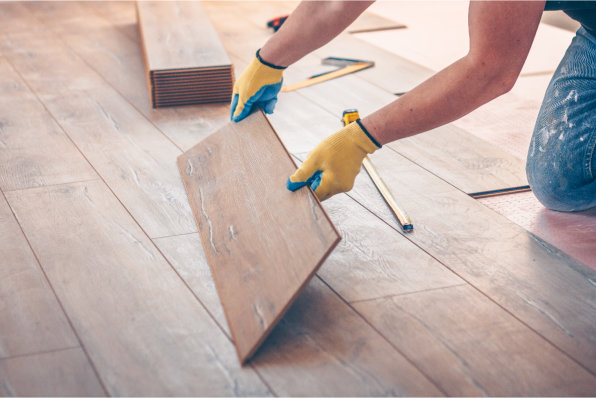 If you are looking to upgrade the flooring in your home, then why not turn to hardwood flooring? Hardwood flooring is one of the nicest floorings you can have for your home. Instead of choosing cheap and less durable types of flooring, hardwood flooring can provide a more natural and long-lasting flooring option.
Many homeowners prefer hardwood floors rather than carpet or ceramic tile because they appreciate the classier and more elegant appearance of wood flooring.
Allow us to assist you if you want to consider hardwood flooring for your home. As an expert and reliable flooring outlet, we can share some information with you about the advantages you can get by choosing solid hardwood flooring.
Its color will not fade. Color fading is most common in carpets. Hardwood, on the other hand, will never have this issue. Because of its consistent appearance, hardwood can last for many years without needing to be replaced.
It is durable and long-lasting. In comparison to other varieties of flooring, hardwood flooring may be one of the most durable.
It enhances the look of your home. Wood flooring can add a touch of sophistication to any room. It can also create a more welcoming and cozier atmosphere.
Leon's Flooring Outlet is a high-quality flooring company in Livonia, Michigan. We will be able to provide you with some of the best flooring options for your budget.
We will be able to offer you a wide range of services, including the installation of carpets, hardwood and engineered wood, sand and refinish, and more.
If you are looking for a reliable carpet company in Michigan, then you have come to the right place. Contact us today at 734-466-3000 to learn more about what we can offer.