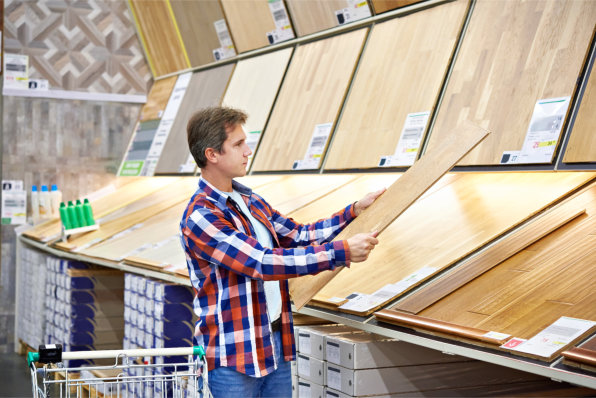 As a cheap flooring company, allow us to share our expertise about laminate flooring and its benefits.
Laminate flooring is one of the most durable flooring options.
It has a resin coating and a tough external layer that protects it from scratches and other impacts. It is much more long-lasting than carpet, vinyl, and hardwood floors.
Laminate flooring is moisture, fade, and stain resistant.
Many manufacturers of laminate flooring offer warranty protection against damage from moisture, fading, and stains.
Laminate flooring is easy to maintain.
Because of its coating, messes like spills and others are very easy to clean. It also does not require any varnishes or waxes to maintain its beautiful appearance.
Laminate flooring is one of the most economical choices.
Aside from being less expensive compared to other hard surface floor options, its longevity and durability make it economical and practical.
Laminate flooring has a wide selection of styles.
While some people aim to make their laminate, floors look like authentic stone or hardwood, there are limitless possibilities for colors, patterns, and styles. You can match it to the vibe of the space that you want to achieve.
Are you looking for a flooring company in Livonia, Michigan? Then you have come to the right place.
Look for no other than Leon's Flooring Outlet.
We are a flooring outlet that aims to provide the best floors for your residence or commercial establishment. Rest assured that we have years of experience under our belt and that our team of experts is well-trained and highly capable of getting the job done.
For the best carpet company in Michigan, please don't hesitate to get in touch with us.