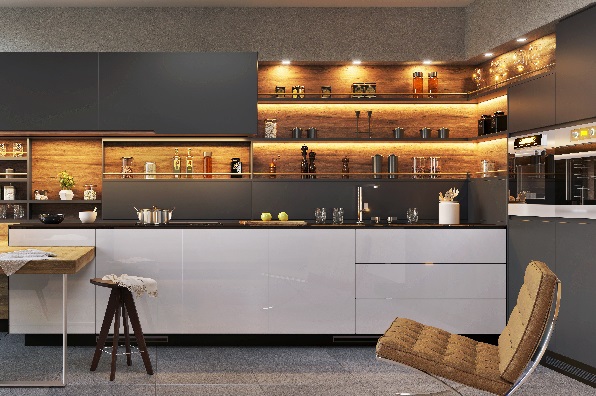 Kitchen flooring experiences a lot of wear and tear. They must withstand heavy foot traffic as well as spills and stains. Not all carpets and flooring are appropriate for this use, and some kitchen flooring solutions will last longer and require less upkeep than others.
Here are some of the most inventive kitchen flooring selections available at Leon's Flooring Outlet:
Hardwood
Hardwood flooring is warm, lovely, and comfortable underfoot. This is a great option if you have an open floor plan and want a single style of flooring that extends beyond your kitchen. Hardwood is both long-lasting and low-maintenance.
Vinyl
Vinyl is one of the most versatile and adaptable kitchen flooring solutions. A quick sweep, mop, or vacuum keeps the floor spotless. It's a popular choice for high-traffic kitchens, especially those that see a lot of family use.
Concrete
It's an affordable, long-lasting material. Concrete floors are particularly well-suited to modern kitchens.
Porcelain Tile
In terms of durability and aesthetics, porcelain kitchen tile flooring reigns supreme. It's an upgraded version of traditional ceramic tile because of a production procedure that makes it stronger and less porous – a good choice for kitchens where spills are likely.
Linoleum
Linoleum is environmentally friendly, easy to clean and maintain, and comes in a wide range of neutral and vibrant hues and exquisite designs. It's a tough flooring that holds up well to foot traffic.
There are many other options you can choose from. All you have to do is to visit our flooring warehouse. We have a competent and experienced flooring specialist in Michigan who can answer your flooring queries and needs.
Upgrade your vinyl plank to a luxury vinyl plank today! Our flooring installation in Livonia, Michigan is only one call away!