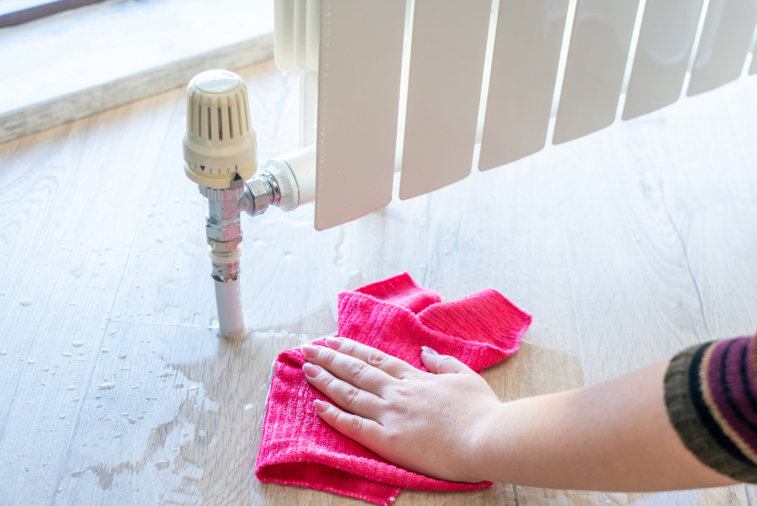 Natural and gorgeous hardwood floors are a long-lasting and timeless alternative for your house, providing years of beauty. Your hardwood floors whether engineered hardwood or mohawk wood flooring are not impenetrable and bulletproof like Superman. There are plenty of "kryptonites" in your homes, such as daily filth and scrapes, to endanger their wellbeing.
Leon's Flooring Outlet will speak to you about how to keep your hardwoods safe and durable so they last as long as possible.
The best way to keep your carpets and flooring in good condition is to sweep and/or vacuum them daily. A small amount of cleaning each day helps prevent significant accumulations of dirt, dust, or liquid on your flooring. You should also mop your floor once or twice a week as needed.
Wipe up any spills quickly with a dry or slightly damp towel; wet or steam mops will cause additional damage over time. Because wood swells and shrinks in response to moisture, it is critical to maintain low humidity levels to avoid cupping, splitting, and gapping.
Wet-mopping your hardwood floor is not recommended. Standing water can fade the finish, cause wood damage, and leave a discoloring residue.
Scratches are one of the most difficult problems to fix on wood flooring. While some scratches cannot be avoided, others can. Our flooring specialist in Michigan suggests using furniture cushions on the legs of your chairs, couches, and tables; one of the most efficient ways to avoid scratches.
Recoating can revitalize your wood floors when they get dull over time. This involves applying a new coat of wood floor finish.
If you are in need of hardwood flooring installation in Livonia, Michigan, you can count on our hardwood floor installers.