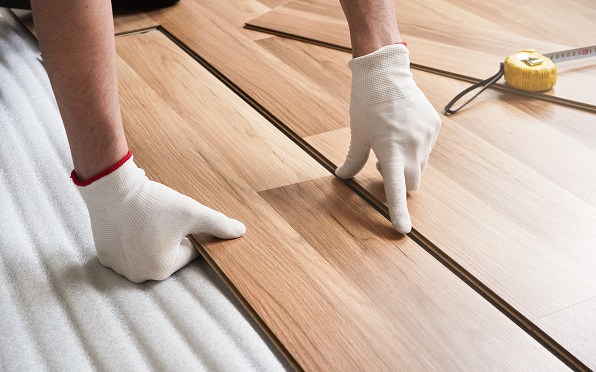 Vinyl flooring has been one of the fastest-growing flooring types for many years. People like it since has many types and can be made in almost any manner. Unfortunately, some people are hesitant to install it because of the myths surrounding the material.
Leon's Flooring Outlet knows a thing or two about vinyl flooring. Let's bust the most frequent vinyl flooring myths!

Myth #1: Vinyl Flooring is Outdated
Vinyl manufacturers can now develop realistic tiles and planks that resemble natural aesthetics such as wood, luxury vinyl plank, and stone thanks to technological advancements. Get inspired by our comprehensive guide to vinyl flooring trends to choose vinyl flooring options that best suit your style.
Myth #2: All Vinyl Flooring Is the Same
Many types of vinyl flooring, including peel and stick, waterproof, and sheet vinyl, have been developed as a result of industrial and technological breakthroughs. Vinyl flooring comes in three basic forms: tiles, rolls/sheets, and planks.
Myth #3: Vinyl Flooring is Difficult to Install
Vinyl flooring installation is really simple! Most vinyl sheets can now be loose-laid, which means they can be rolled out and cut to size. You could hire vinyl flooring installers to save time and avoid potential complications if the flooring installation in Livonia, Michigan is not done correctly.
Now that the fallacies have been addressed, you may confidently shop for your preferred vinyl flooring.
For your workplace or home, we provide a wide selection of vinyl flooring to meet your vision, style, and budget. To assure quality and durability, we source from the best suppliers. We have a professional flooring specialist in Michigan who can assist you in selecting the best flooring for your space.
You can count on us for all of your carpets and flooring needs.