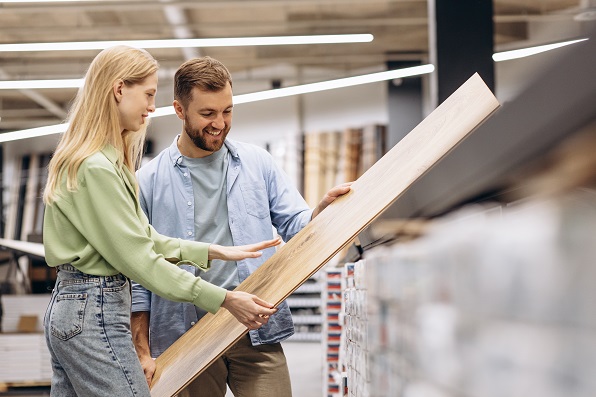 Enhance Your Home's Aesthetic Appeal with Leon's Flooring Outlet, the leading flooring company:
We are the go-to carpet company in Michigan, providing options to elevate your home's aesthetics without compromising your budget. With our extensive selection of carpets, you can add warmth and comfort to your living spaces, creating a cozy and inviting atmosphere. Our styles, textures, and colors suit your preferences and complement your decor.
In addition to carpets, we are a trusted flooring outlet offering hardwood, laminate, vinyl, and tile options. These materials provide durability, easy maintenance, and the ability to withstand heavy foot traffic, making them ideal for high-traffic areas like kitchens, hallways, and entryways.
We commit to providing exceptional customer service and affordable prices. As a cheap flooring company and carpet store, we believe that high-quality flooring should be accessible to everyone. Our team of experts is dedicated to guiding you through the selection process, ensuring you find the perfect flooring that aligns with your style, needs, and budget.
Investing in quality flooring is essential to enhance your home's overall look. As the leading flooring company in Livonia, Michigan, we offer diverse flooring options, including carpets, hardwood, laminate, vinyl, and tile. Our affordable prices and commitment to customer satisfaction make it easier for homeowners to achieve the desired aesthetic appeal.