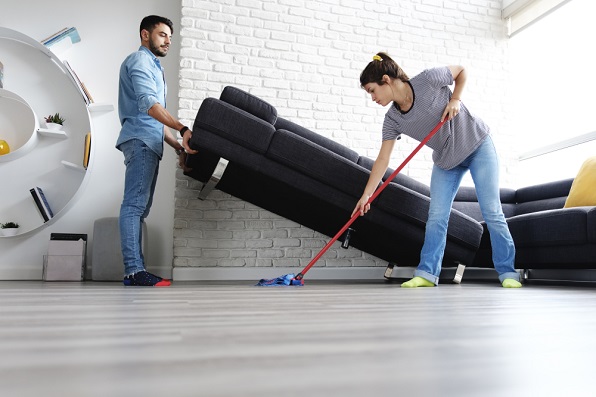 Laminate flooring is a popular choice for homeowners who want a cost-effective and versatile flooring solution. If you're considering laminate flooring for your home, here are some of the benefits you can enjoy and how a flooring company in Livonia, Michigan, such as a carpet company like Leon's Flooring Outlet, can help:
Versatility

Laminate flooring comes in a variety of colors, patterns, and textures, giving you the flexibility to choose a style that complements the decor of your home. Such as a carpet company or flooring outlet can help you select the perfect laminate flooring option that meets your needs and style preferences.

Durability

Laminate flooring is designed to be durable and resistant to wear and tear, making it a great option for high-traffic areas of your home.

Low Maintenance

Laminate flooring is easy to clean and maintain, which is an advantage for busy homeowners. A carpet store can help you choose laminate flooring that requires minimal upkeep, which saves you time and effort in the long run.

Cost-Effective

Laminate flooring is a budget-friendly option that offers the look and feel of hardwood or tile without the high cost. This can help provide you with high-quality options that are affordable and meet your specific needs.

Eco-Friendly

Laminate flooring is an eco-friendly option, as it's made from recycled materials and doesn't require the use of harsh chemicals for maintenance. This ensures you are only using a flooring that's environmentally friendly and meets your sustainability goals.
Whether you're looking for laminate flooring for your living room, kitchen, or bathroom, Leon's Flooring Outlet is a cheap flooring company you can rely on to help you find the perfect flooring solution that meets your needs, budget, and style preferences.