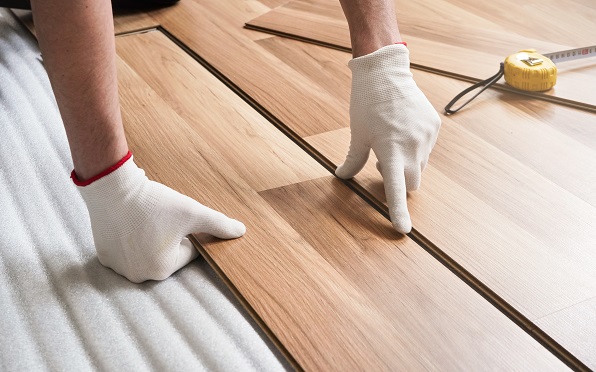 It is important to always promote safety, whether in your home or workplace. Here are some flooring safety tips that you should know:
Prevent slip accidents by cleaning up spills immediately. If you don't have waterproof flooring or non-carpeted smooth surfaces, then it can create a risk for slip accidents whenever there are occasional spills of drinks, food, and other materials. So make sure that every time this happens, it is best to clean up the spills immediately to avoid accidents.
Maintain proper lightning. Improve visibility of the most important areas in your house or building, such as pathways, aisles, stairs, etc.
Put proper signs or marks. Make sure to mark the floor properly to call out potential hazards, such as if there is a slipper surface, gap, raised floor surface, or missing step.
Repair damaged surfaces. It is very important to do regular maintenance practices or floor care to repair damaged surfaces from time to time. But if you or your staff is having a hard time doing such tasks, you can always seek help from a flooring outlet to help you with repairs and installation of your floorings.
Leon's Flooring Outlet, a reliable flooring company in Livonia, Michigan, is a specialist in flooring design and installation. We assure you that when you choose us to install your floors, you will be getting the absolute best in quality of materials, you can also expect work from the industry's most respected contracting professionals. That is why whenever you need help with your floorings, please do not hesitate to contact us anytime.
We are also a carpet company in Michigan. So if you are looking for high-quality carpets, feel free to visit our store.