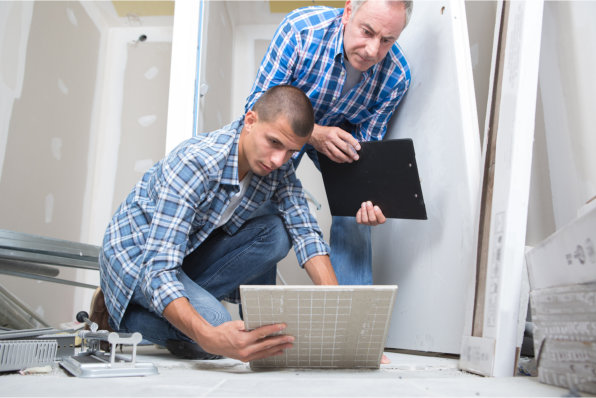 The tile is long-lasting and simple to care for. It is also stain and spill-resistant, making it an excellent choice for active families or those with pets. Tile flooring is also hypoallergenic, making it an excellent alternative for allergy sufferers. Tile flooring comes in a wide range of colors and styles. This makes it simple to choose a tile that complements your taste.
When you're ready to begin your tile flooring job, the first step is to select the appropriate tile from a reputable flooring outlet. When selecting tile for your floor, keep the following aspects in mind:
The tile's dimensions. Tile is available in a range of sizes; you can select the one that best fits the space you're working with.
The kind of tile. Ceramic tile, porcelain tile, and stone are all examples of different types of tile. Choose the type that best meets your requirements.
The hue of the tile. Choose a hue that matches your current décor or achieves the desired effect.
The tile's texture. Choose a texture that is both comfy and easy to clean.
When considering tile flooring for your home, one thing to consider is when the installation can be completed. Tile flooring can be time-consuming to install, so make sure you have the time available for the project. You should also ensure partnering with a flooring company in Livonia, Michigan, that has prior expertise in installing tile flooring. Otherwise, you risk receiving a subpar installation.
Leon's Flooring Outlet can assist you in selecting the ideal flooring for your home, whether it is vinyl plank or laminate flooring, and installing it swiftly and easily.
You may schedule a consultation today to see how our carpet company in Michigan can assist you in creating the home of your dreams.