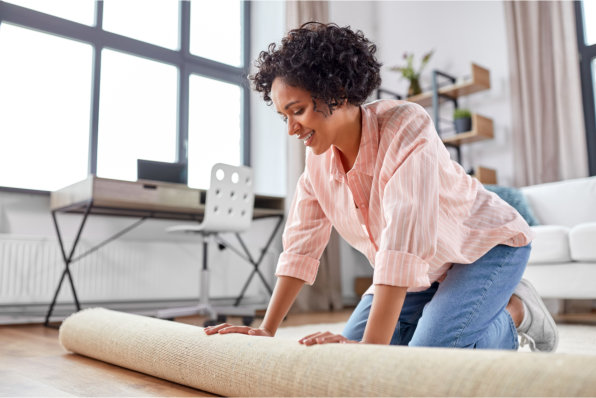 Carpet has long been a popular flooring option for many people. There are numerous reasons- why you should choose carpet for your house, including the warm and welcoming feel of velvety fibers underfoot, ease of cleaning in the event of an accident, and overall softness. Read on to learn more about why you should visit a carpet store and add carpet to your home today!
Carpets are extremely comfortable and plush, making them ideal for relaxing in bedrooms and living areas. Carpets are also excellent insulators, keeping your home warm in the winter and cool in the summer.
Carpets, as compared to other types of flooring, are comparatively simple to install and maintain.
Carpets can lower noise levels in your house, creating a more serene and quiet environment.
Carpets are an excellent choice for households with children or pets since they are considerably more forgiving than hardwood flooring when it comes to spills.
Carpets provide additional padding and protection, making them excellent for homes with young children or elderly members.
Purchasing a carpeted floor is an investment in the future of your family. They will also raise the value of your home, making it more appealing to potential purchasers if you decide to sell it in the future.
Having Leon's Flooring Outlet, your trusted and competent carpet company in Michigan professionally install your new carpet flooring ensures that the measurements are exact and prevent any corners from unraveling or awkward transitions between rooms.
Are you considering purchasing a carpet or an area rug for your home? Visit our flooring outlet or call 734-466-3000 today!
Our flooring company in Livonia, Michigan, would be delighted to assist you!