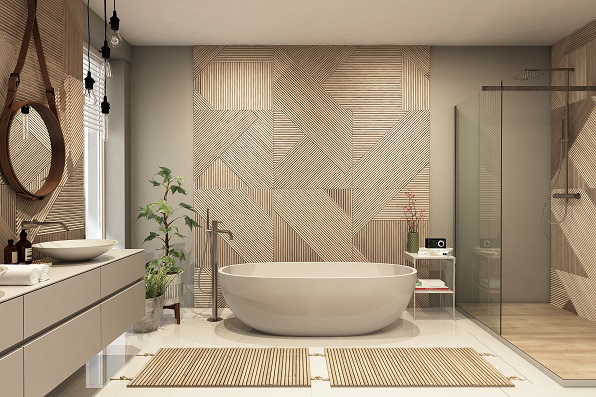 Bathrooms are essential elements of any home, whether you're in it for the long term or thinking about resale. These significant spaces, however, necessitate some unique considerations for finishing, particularly the flooring. And the essential point for these considerations is water. Yes, water in all its forms can cause havoc in the home, and bathroom flooring frequently collects the majority of errant water.
Water-resistant flooring can withstand water, but it can and will eventually penetrate and destroy the flooring. Water-resistant flooring is an excellent choice for a variety of spaces in the home where water is a factor.
Water proof flooring is fully watertight. Water may sit on it or even permeate its surface without harming the material or the subflooring beneath it. Waterproof flooring is impervious to water or moisture.
However, there are carpets and flooring options you should avoid while remodeling your bathroom. Our flooring specialist in Michigan advises you to avoid using these flooring in your bathroom.
Carpets
Carpet absorbs moisture from the air or water from dripping and overspray, holding it in place and converting it to mold and mildew. Mold and mildew can cause respiratory problems as well as flooring damage.
Laminates and hardwood
Hardwoods need to be precisely installed and moisture-proofed to work in a bathroom. Otherwise, water will seep in and cause them to rot. Laminate and engineered wood flooring are also poor alternatives for bathrooms.
Remember that your Leon's Flooring Outlet flooring professionals can always assist you in navigating the possibilities of water-resistant vs waterproof bathroom flooring. So don't be afraid to contact us before beginning your flooring installation in Livonia, Michigan.
Are you planning a new flooring for your home? Visit our tiles outlet today!