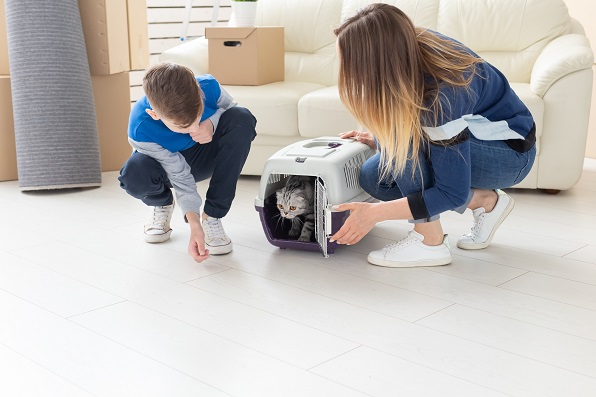 Members of a home extend beyond blood. Sometimes, fur is the golden ticket to enter somebody's house and become part of the family. These cute little fur babies bring joy to one's home. But despite their adorable smiles, they can leave horrific marks on our carpets and flooring. With their sharp nails, it is best to consult a flooring specialist in Michigan so your pets can freely move your home while you have peace of mind. Below are the flooring ideas suited for your pets and you, of course.
Tile
Probably one of the top choices for pet flooring. They are easy to clean and scratch-resistant. Tiles outlets are available if you need assistance with installation.
Vinyl
This is a moisture-resistant type of flooring. It is perfect for newly-welcomed pets at home who are not yet potty-trained. They are also scratch-resistant, which makes them appropriate for you and your pets. There are a variety of luxury vinyl planks you can choose from, so your preferred interior design will not be an issue.
Carpet
If you are concerned with the comfort of your fur babies, carpet is the best. It is cozy for us; imagine the comfort it brings to them! The caveat is their hair sticks to the carpet, so vacuum frequently.
Leon's Flooring Outlet offers a variety of durable flooring materials for your fur babies. Our staff is always available for budget and design consultations, too. If you need quality flooring installation in Livonia, Michigan, contact us.